Top Vacation Destinations in the Caribbean
Wednesday, September 04, 2019
The Caribbean Islands region comprises of about 700 islands, reefs, islets and cays in and around the Caribbean Sea. It is spread in an area of over 2,500 miles from east to west and 1,000 miles from north to south, and is situated southeast of the Gulf of Mexico and the North American mainland.
The Caribbean Islands region with its diverse landscapes comprising volcanoes, waterfalls, valleys, low-lying plantations, tropical forests, mountains and coral reefs is simply fascinating and has become the preferred choice for many to enjoy a serene, blissful holidays. We at FlyOfinder have selected some of the top vacation destinations for you in the Caribbean. Here are the best Caribbean hotspots you will like to visit anytime soon.
Grand Cayman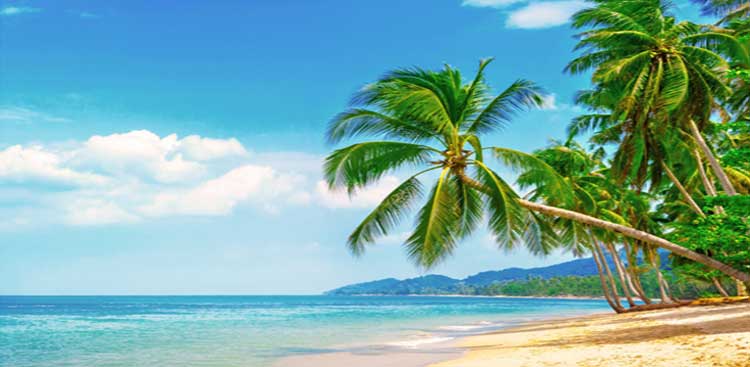 Grand Cayman is home to the Seven Mile Beach, one of the greatest and most captivating beaches in the world. A British Overseas Territory in the Caribbean, it is the largest of the three in the Cayman Islands. Apart from its gorgeous beaches, this major cruise-ship port city is also renowned for its vibrant coral reefs and ruins of colonial-era. This easy-to-explore destination is well-developed and sophisticated in the Caribbean right now.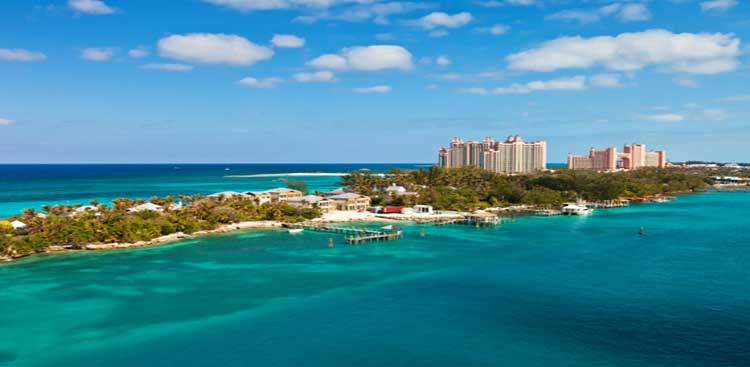 Nassau, the capital of The Bahamas, is a completely different destination than others in the Caribbean. Explore the culturally rich and fascinating Downtown Nassau. This walkable place is dotted with art galleries, museums, boutique hotels and great restaurants thus making it one of the perfect weekend getaways in the Caribbean. Check out our Nassau Travel Guide to know more.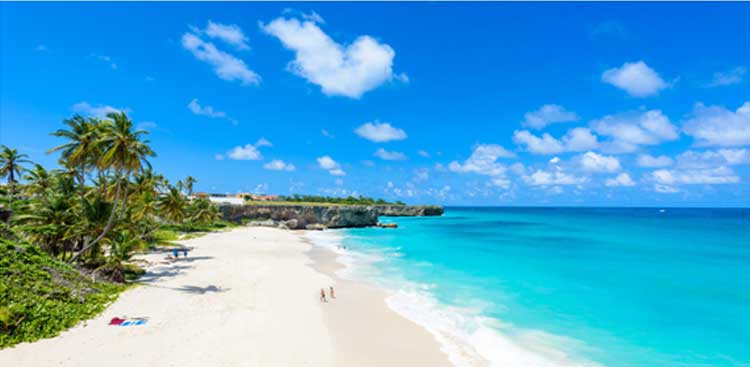 Barbados is a great destination in the Caribbean to enjoy your holidays. The bustling South Coast of Barbados is particularly stunning. The spectacular beaches here are blindingly white, the food is excellent and the hotels are sleek. Get ready to discover truly unique side of Barbados where you can party all night and have unlimited fun.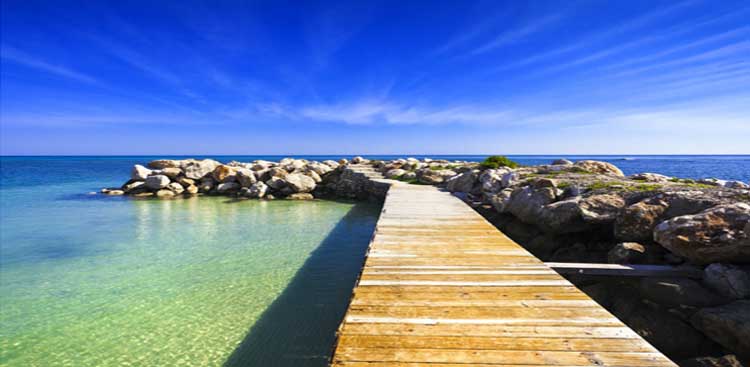 Montego Bay is a popular resort destination in the Caribbean nation of Jamaica. Better known as Jamaica's tourism capital, you will discover some of the most iconic hotels as well as stunning beaches in the Caribbean here. Montego Bay's hugely popular Hip Strip is a tourist's delight. The happening nightlife here will leave you asking for more.
St Maarten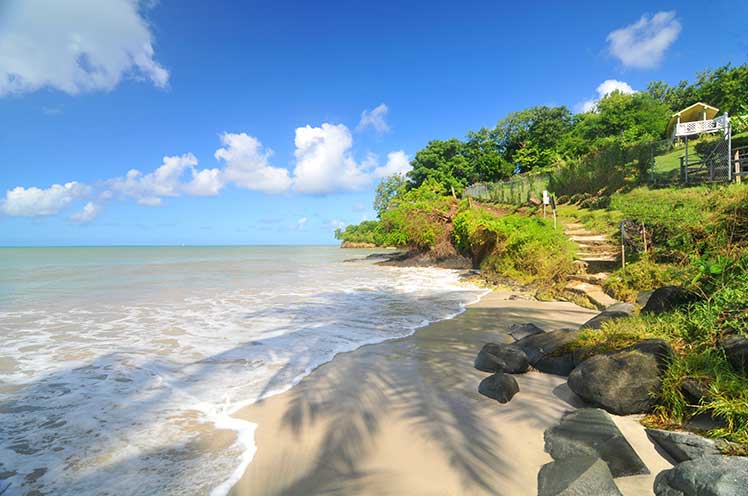 St. Maarten continues to be great favorites with the tourists as one of the Caribbean's capitals of fun. Look forward to gambling in Maho, indulge is fabulous shopping on Front Street or simply relish a gourmet dinner by hopping over to the French side. St. Maarten is going to keep you endlessly entertained.
With some of the top destinations as these, an action-packed, thrilling vacation awaits in the Caribbean!
Caribbean Travel Tips
Are you planning to enjoy a holiday in the Caribbean Islands region? Before you book cheap flights to Caribbean, it's always great to know some of the valuable travel tips being provided here so that your vacation becomes all the more enjoyable and hassle free.
Each island in the Caribbean region has its own norms and unique cultural heritage. Female tourists who are interested in topless sunbathing should prefer visiting an island with a continental European history
Barbados is the perfect destination for a winter holiday. After the end of hurricane season in November, Barbados receives sunshine for 10 hours a day
English is the main language since much of the Caribbean region was colonized by the British. Other 5 main languages spoken in the Caribbean Islands include Spanish, French, Haitian Creole, Dutch and Papiamento
The peak travel season in the Caribbean Islands start from mid-December till mid-April. The weather is superb during this time. The hurricane season starts between June and November and can affect any island except for Curacao, Bonaire and Aruba
All of the islands in the Caribbean are distinct and unique with an amazing landscape of volcanic rocks and corals. The Caribbean Islands region stretches over 1,700 miles in the Caribbean Sea
Some islands in the Caribbean region are independent countries, while others are governed by the USA, the UK, Netherlands or France
San Juan, Puerto Rico is close to the USA and served with many nonstop flights thus making it one of the cheapest Caribbean airports to fly into
Many islands in the Caribbean region accept American dollars as a currency. However, in some islands it's good to know the exchange rate, the local currency and the U.S. dollar at a fixed rate. Also, use locals ATM to avoid service fees instead of going to money exchange centers