Columbus Day Celebration
Friday, October 02, 2020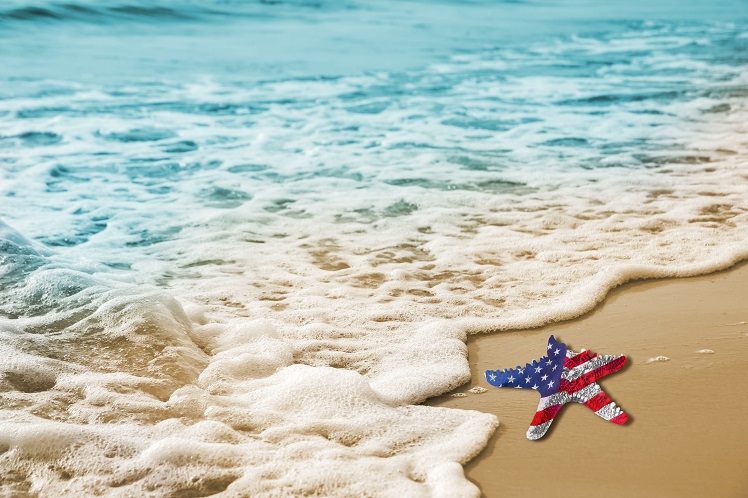 Columbus Day Travel 2020: Celebrating Italian-American heritage in the USA!
Americans fondly remember Italian explorer Christopher Columbus every year and celebrate the second Monday of October to mark his first arrival in the United States of America in 1492. The federal government has also declared it to be a national holiday. Columbus Day also marks the arrival of Europeans in America. San Francisco was the first state to celebrate Columbus Day in 1869, which is also a big day for Italian-American community in several states in the country to celebrate their proud heritage.
This is undoubtedly a great occasion for many people to undertake Columbus Day travel to see parades and take part in various events held on this day. Are you prepared for Columbus Day 2020 celebration being held on October 12 this year? You have only a few days left to plan your holiday and bag fabulous Columbus Day travel deals for embarking on an exotic getaway.
Origin of Columbus Day
Columbus Day celebration is held to commemorate the landing of Christopher Columbus in America on 12th October 1492, based on the Julian calendar. In fact, the urge and curiosity to find a faster route to the Far East while sailing on the Atlantic Ocean resulted in the discovery of New World by Christopher Columbus when he first arrived in America. He took three months to reach the New World on his two ships called 'La Pinta' and 'Santa Maria Nina'. With his arrival, even the transfer of human populations, animals and plants also started taking place. It was at this time that the locals acquired new technologies, which played a crucial role in shaping the future of America.
The arrival of the European settlers with Christopher Columbus was significant with the drastic changes brought in the New World thus necessitating it to celebrate his arrival. President Benjamin Harrison was the first to ask the entire country to celebrate the arrival of Columbus while commemorating the 400th anniversary of the event. Columbus Day is now commemorated in some states of the USA with large parades taking place. The longest continuous celebrations are being observed in San Francisco since 1868. Over 35,000 marchers also converge on the streets of New York City for the event with over 1 million spectators.
Apart from the USA, Columbus Day is also held in Italy and Latin American countries such as Spain, Mexico and Peru. The celebration in Mexico is called 'Dia de la Raza' (Day of the Race), while Peru celebrates the festival as the 'Day of the Original People and Intercultural Dialogue'. The festival is referred to as 'Festa Nazionale di Cristoforo Colombo'. People of Spain celebrate the festival as 'Fiesta Nacional de Espana'. However, in Latin American countries like Uruguay and Belize the festival is called 'Dia de las Americas' (Day of the Americas).
Significance of Columbus Day in USA
The birth of Christopher Columbus is believed to have taken place in Genoa in Italy. However, Columbus Day is commemorated in the USA with much fanfare to celebrate the immense contributions of Italian community in the development and progress of modern-day America. The festival also provides opportunity to Latino Americans to celebrate their culture and heritage as well while being an intrinsic part of the diverse multicultural environment in the country. Moreover, the festival also extensively promotes the spirit of exploration, innovation and discovery.
Columbus Day is also a time to honor the Native Americans and recognize their valiant efforts to fight off the invaders. The State of California therefore celebrates Columbus Day as Indigenous Peoples' Day, especially in cities such as Los Angeles City, South Lake Tahoe, San Luis Obispo and Berkley. However, in cities like San Francisco, Santa Barbara and Sacramento it is celebrated as Indigenous Peoples' Day and Italian Heritage Day.
Columbus Day Traditions
As part of the Columbus Day traditions lessons are imparted about Christopher Columbus and his voyage to observe this special day. Traditional dances are held on the occasion and people get a taste of the rich Italian-American heritage such as Italian food, music and street fairs with colorful costumes. Take flights to New York to witness the largest ever Columbus Day parade in the USA with the active participation Italian American community in large numbers. Other special Columbus Day festivities are also held on the occasion. This is a great time for you to take advantage of the Columbus Day sales and treat yourself to yummy Italian delicacies like Pizza, Bolognese and Lasanga. Kids also get a chance to become explorers by participating in the scavenger hunt.
Four states including Hawaii, Alaska, Oregon and South Dakota don't recognize Columbus Day and instead celebrate it as Native Americans' Day or Indigenous Peoples' Day. The day is however marked by activities such as traditional dance events, lessons about the indigenous American culture and powwows.
Want to watch Columbus Day parades and indulge in special festivities in New York City or San Francisco? Then discounted last minute Columbus Day flights are meant for you. Book your tickets now and enjoy Columbus Day festivities in one of these cities like never before.