Alaska Airlines Refunds Policy
Wednesday, May 06, 2020
If you have booked your Alaska Airlines tickets and decided to change your travel plans due to a personal emergency or some unavoidable reasons then you will have your money saved with Alaska Airlines Cancellation and Refunds Policy.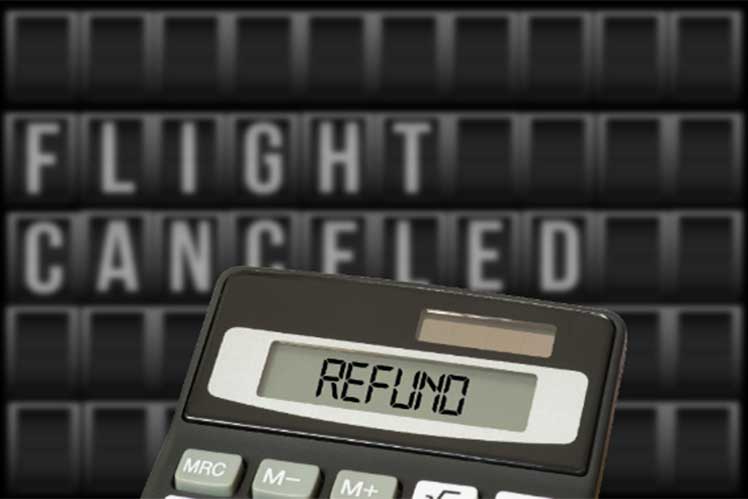 Alaska Airlines has its own Refunds Policy in place for you to know about how to get refunds on Alaska Airlines flights in the event of cancellation.
Alaska Airlines Refunds Rules & Regulations
Alaska Airlines provides a refund for a wholly unused ticket or a portion of it if a ticketed reservation is cancelled before the scheduled departure of flight. The eligibility for a refund will however depend on fulfilling the following conditions and as per Alaska Airlines Fare rules.
For online cancellation of ticket and receiving a refund or credit the following terms are to be fulfilled:
Ticket must have been issued at Alaska Airlines official website, Alaska Airlines reservation call center or an Alaska ticket counter
Must not be a Saver fare outside of the 24-hour cancellation window
Must not be a government fare
Must be within one year from date of original purchase
For partially used tickets it shouldn't more than one year from original outbound travel date
Must not be a part of vacation package or group travel booking
Must not have an unaccompanied minor booked on any other airline other than Alaska Airlines
Ticket must have been purchased using US dollars as the form of currency
The customer must surrender all unused flight coupon(s) of the ticket or document when placing a request for refund
Whether seeking a refund online, at Alaska Airlines reservation call center, at an Alaska ticket counter, or through an OTA/third-party travel agency, the request must be placed within the ticket's validity period or else the refund request won't be honoured after the validity date of the ticket has expired. Refunds to the original form of payment will be made to all eligible refundable reservations.
According to Alaska Airlines 24-cancellation policy the refunds may be made to the original form of payment to wholly unused non-refundable reservations (including Saver fares), which are cancelled within 24 hours of initial purchase, as long as travel commences more than 24 hours after booking.
A credit certificate may be issued on non-refundable tickets cancelled after the first 24 hours or credit deposit transferred to Alaska Airlines My Wallet. The customers will be charged applicable change fees at the time of issuing of the credit certificate or credit deposit.
Even if the reservation isn't eligible for online refund or credit, the customer may still cancel his/her reservation online and the value can be used in an exchange.
It may be noted all eligible refunds shall be made by Alaska Airlines in the same form as the original payment. For tickets purchased with a credit card the refund shall be processed in seven (7) business days from the date of the refund request, and shall be credited to the same credit card account. However, tickets purchased with cash refunds will be issued by check in 20 business days after the refund request has been received by Alaska Airlines.
Application for Refund of Lost Ticket
For a lost ticket the customer needs to apply for refund no later than one (1) month after the date of expiry of the lost ticket. Alaska Airlines will not issue refunds earlier than four (4) months after receipt of proof of loss. A $60 per ticket service charge will be imposed by Alaska Airlines to handle lost Ticket refund requests.
For more details on Alaska Airlines Refund Policy you may please call Alaska Airlines Reservations Number so that your queries are promptly addressed and issues resolved on priority.