LaGuardia Airport Guide
Wednesday, October 19, 2022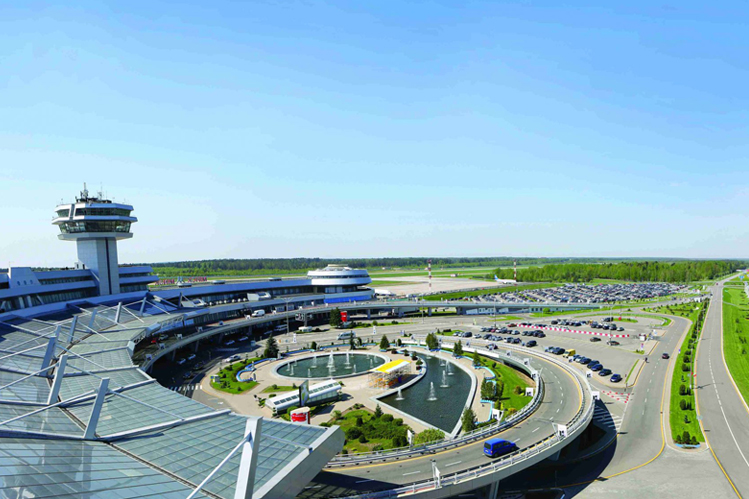 LaGuardia Airport (LGA) is one of three major airports that serve those in the New York City region, together with John F. Kennedy International Airport in Queens and Newark Liberty International Airport in New Jersey.
Every day, LaGuardia receives thousands of passengers who arrive in New York and depart to cities across the United States and to limited international destinations. Around 22 million passengers traveled through LGA in 2019. Read our LaGuardia Airport travel guide for an informative guide to a hassle-free transition.
LaGuardia Airport - Know Before You Go
The airport is divided into four distinct terminals — A, B, and C, as well as the D. Terminal B is home to four concourses and is the biggest terminal. Construction began on the airport in 2016 and is expected to be completed in 2022.
Free Wi-Fi is accessible at the airport under "_Free LGA Wi-Fi." Check out the LaGuardia Airport map for complete layout information and any updates to the airport.
LaGuardia Airport flights are offered from multiple airline carriers to many popular global destinations. Above you'll find some useful information about New York's airports to help you plan your next trip.
FlyOfinder offers flights from LaGuardia on multiple carriers and makes it easy and affordable for you to book. Call us at 1-571-378-7016 for quick information on cheap flights from LaGuardia Airport, documents required at the airport, and other guidance for a smooth transition.
LaGuardia Airport flights
These airlines offer flights from LaGuardia along with the Terminals they operate from:
Terminal A: JetBlue
Terminal B: Air Canada, American Airlines, Southwest, United Airlines
Terminal C: Delta Airlines, Spirit, WestJet
Terminal D: Delta Airlines
Parking at LaGuardia Airport
There are lots of parking spaces for long-term and short-term parking at LGA, as well as a variety of private parking spaces. Shuttle buses transport passengers between the terminals as well as the parking area. Here's a list of currently available LaGuardia Airport parking options:
Terminal A: There's an unpaved lot near the terminal. Parking spaces that are premium are available for reservations on the internet. The lot doesn't accept cash or E-ZPass Plus.
Terminal B: For LaGuardia Airport flights, use the newly constructed garage adjacent to the terminal. It is possible to use E-ZPass to exit the terminal However, cash is no longer accepted.
Terminals C and D: Take advantage of the closest parking garage that is covered. Premium parking spaces in this lot require reservations on the internet. You can use E-ZPass to exit the parking garage or, to pay cash, use cash-on-the-fly machines.
The B wait area in terminal A offers the first 3 hours at no cost. Drivers are required to remain in their vehicles.
Parking for long-term stays: If you have to park at LaGuardia Airport for longer than 30 consecutive days, contact parking security. They'll require your name, license plate number, and the estimated time the parking will be at the airport.
Prices (as of 2021)
1/2 hour: $5
Every additional 1/2 hour $5 for each additional 1/2 hour
24 hours: $39
Directions to Drive to LaGuardia Airport
So, where is LaGuardia Airport? LGA is located just off the Grand Central Parkway. From Grand Central Parkway, take Exit 6 for Terminal B and Exit 7 for Terminals C and D. Follow Exit 5 until Terminal A.
New York LaGuardia Airport - Public Transportation and Taxis
The most affordable way to travel between and to LaGuardia is to use public transportation unless your relative or friend leaves you there.
Subway System
However, to reach your destination, you must utilize the subway system, Long Island Rail Road, and Metro-North Railroad to connect to one of the buses that will transport you to airport terminals. Always refer to the LaGuardia Airport map for the latest information.
Buses
The only means of reaching the airport at present via public transport is via bus. (The Airtrain is part of the redevelopment plan. The project will not be finished until the end of 2022.)
M60 Bus
It is possible to catch the M60 at the stops in northern Manhattan or Queens to access the four terminals. You can use your subway from other cities and connect to the M60 at any of its stations.
LaGuardiaLink
The LaGuardiaLink Q70 SBS bus connects terminals B, C, and D and between the Queens communities that comprise Jackson Heights and Woodside. For a trip to the airport and take the E F M, R, or 7 train from Jackson Heights/Woodside and then transfer onto the bus.
Q47 Bus
The Q47 bus is available from Terminal A only at the airport. Use the subway to connect to the Bus within Jackson Heights, Queens.
Subway or Bus
A single trip by subway or bus costs $2.75 in January 2021. You can purchase a MetroCard valid on subways or buses at vending machines in subway stations. If you're leaving the airport, there are vending machines for users to obtain a Metro Card inside the airport, near the exits.
Taxis
Tickets for flights to Manhattan departing from LaGuardia Airport (and reverse) are billed. Expect to pay a minimum of $45, including the tip and toll. If there's traffic, the cost could rise dramatically.
Ride Sharing Services
Anyone who wants to use an Uber, Lyft, or similar service can do it directly at the curbside pickup points of terminals C, A, and D.
LaGuardia Airport LGA - Where to Eat and Drink?
These are the top places to eat and drink at the airport.
CIBO Express Gourmet Market (C and D)
Dunkin Donuts (Terminal B)
Artichoke (Terminal C Gates C28-29)
World Bean (Terminals C and D)
Shake Shack (Terminal B, B gates)
Biergarten (Terminal C, gates C28-29)
Bisoux (Terminal D, gate D11)
Tagliare (Terminal D, food hall)
Crust (Terminal D Gate D11, Terminal D)
Are there hotels near LaGuardia Airport?
LaGuardia Airport hotels include:
LaGuardia Plaza Hotel
New York LaGuardia Airport Marriott
Holiday Inn
Courtyard New York
Fairfield Inn by Marriott
Fairfield Inn by Marriott New York
Hampton Inn New York
Holiday Inn Express LaGuardia Airport
How to Use Your Time at LaGuardia Airport LGA?
LaGuardia is the closest of the three major Airports that are close to Midtown Manhattan, so depending on the length of your stay, you can have a few hours or a whole time to explore the city or take in the sights.
The trip from LaGuardia Airport LGA to Midtown Manhattan is about 25-30 minutes without traffic. However, New York City typically has an hour of traffic, so plan for a longer time. Getting into the city via public transportation can take about 45 minutes.
The areas that surround Airport Queens provide plenty to do during your layover. Jackson Heights, Woodside, and Astoria, all accessible via buses from airports, are well-known for their delicious food scene and other attractions like museums, parks, and much more.
Also, read our blog Emirates Flight Change Policy.