American Airlines Travel Vouchers
Thursday, April 14, 2022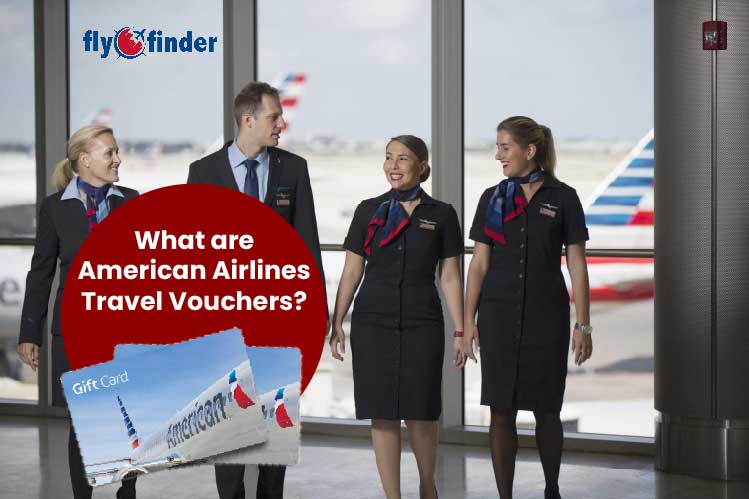 Flight cancelations have been common in the past few months, regardless of weather, technical glitch, or travel delays caused by health issues. However, airlines will often issue credit or vouchers to passengers who have to cancel a flight last minute. This can be used to redeem for future travel. The credits can be printed or displayed digitally. They are easy to keep, and you can use them whenever the opportunity arises to travel again. Many major US airlines have extended their policy to 2022 to keep travel moving and AA is one of them. American Airlines passengers who have not used their American Airlines travel vouchers are in for a treat.
American Airlines Credit - Rebooking Policy
American Airlines will issue future travel credits or vouchers in the form of trip credits, travel vouchers, and flight credits. Well, don't panic; these are easily explainable.
Flight Credit - A ticket with unflown value and no itinerary. It can be used toward new travel by the same passenger who booked and canceled the flight. Travel must begin 1 year from the issued date. How to redeem American Airlines Travel Vouchers? Through online or over the phone.
Trip Credit - It is an electronic document that replaced a paper voucher. It is issued as compensation from the airline or the remaining value from the flight credit exchange. This can be used by the credit holder to book a flight for anyone adding to 8 per trip, booked over the phone, and is transferrable.
Travel Voucher – This American Airlines Travel voucher is offered by the airline through a travel expert to be used for a new trip in the future. It is issued for US residents as compensation. The voucher holder can book travel for anyone, up to 8 per trip, and use within 1 year from the date issued.
All future travel credits will be valid for one year from the date of issue, according to the airline policy 2022. Travel credit holders can redeem them online or by calling American Airlines reservations or their respective travel experts at FlyOfinder.
American Airlines Refund Vouchers
For most tickets, the traveler should not use future flight credit for travel beyond 12 months from the date of your original ticket. Future flight credit issued before December 31, 2021, will still be usable until December 31, 2022.
American Airlines vouchers can be used within one year from the date they were issued. These vouchers can be used on American Airlines, any Oneworld partner, or American Airlines codeshare flights. They can be redeemed online or by calling American Airlines reservations experts at FlyOfinder.
American Airlines Flight Vouchers - how do they work?
American Airlines Travel vouchers can be described as digital certificates used for travel expenses. These vouchers can be cruise or flight vouchers, hotel vouchers, and flight vouchers. They have a particular value and can be used to make future purchases. American Airlines Vouchers cannot be transferred. The AA cannot sell even fully transferable vouchers.
How to Use American Airlines Flight Credit? Useful tips
1. Negotiate compensation for flight delays if you are bumped. No matter your situation, ask questions before accepting an airline voucher — what is the American Airlines voucher expiration? Do you have blackout dates?
2. Read the instructions cautiously on your airline voucher. American Airlines' Vouchers can be used to travel on American Airlines, American Eagle, and Oneworld partners and for flights originating in the United States and Puerto Rico. They are not usable for upgrades or flight add-ons such as luggage charges. You can redeem up to eight vouchers for one purchase.
3. You can bend the airline's voucher rules, and sometimes you can't. You're likely out of luck if you do not redeem your travel vouchers or credits or find out that they have expired. Many airlines state that travel vouchers lose their value after expiration. There may be an exception to this rule.
4. If you are confused or have issues with the voucher, send a gentle reminder or raise the issue politely to American Airlines' travel experts at FlyOfinder. You might be lucky to get new round-trip travel credits with fewer restrictions.
5. Do not forget to include the value of the American Airlines travel vouchers while purchasing travel insurance. Most people forget to do this, but it is imperative. If you have a previous voucher, include the cash value of the voucher in the travel cost as you buy premium or insurance. So, if you cancel your trip, you'll reap the trip cancelation benefits.
What to Do When Travel Voucher Expires?
Contact the airline that issued your voucher if you are concerned that your travel voucher may soon expire. In the last two years, many airlines have extended vouchers. You may have other options if the airline refuses to extend your voucher. Many airlines have relaxed their cancelation and changed policies. You might be able to book a trip for several months in the future even if you aren't sure you can make it.
American Airlines Vouchers - the good 'breaking' news
So, according to new airline and voucher policies, it's easier to earn travel points, credits, or miles with AA travel credits or vouchers. If you've canceled your flight, do not worry. AA refund policy is user-friendly and easy to obtain, but AA travel vouchers are a boon for many that can be used for future travel.
Being the largest fleet globally, American Airlines is a superb choice for travelers flying out of the USA, especially on its world-class fleets of Boeing and Airbus. We at FlyOfinder are discount specialists for American Airlines and travel vouchers. If you are planning a trip, do not hesitate to contact us at +1-571-378-7016 for the cheapest American Airlines flights, unpublished fares, discounted airline tickets, and more travel offers.