American Airlines Canceled Flights?
Wednesday, April 20, 2022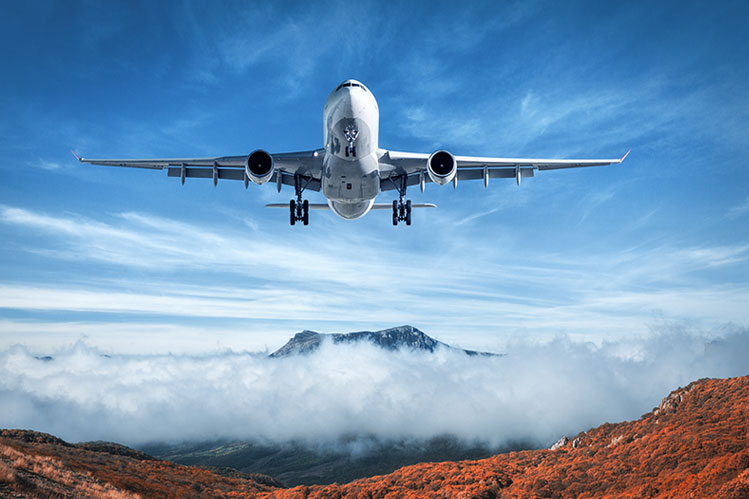 Frequent flyers and even holidaymakers know how disappointing it is when they reach the airport only to find that their flight has been canceled. Every year, many canceled flights leave the passengers with no option but to wait for their next flight. Usually, there are sound motives for flight cancelation--security issues, unpredictable weather, technical issues, short-staffed crew, etc, but sometimes there is no solid reason for the cancelation and it can frustrate even the calmest person. To tackle this situation, it's very important to know my rights when airlines cancel flights.
Why Flights are Getting Canceled Now?
For the past 2-3 months, the Omicron variant, extreme weather, and airline staff shortage have led America's top carrier American Airlines to cancel several flights ahead of the holiday season. Being one of America's leading airlines, American Airlines has strived to keep pace with the increased demand for flights. However, hundreds of flights have been canceled due to inescapable situations. In that case, what can I do if American Airlines cancels my flight?
How do I Know if My Flight is Canceled?
Generally, air carriers alert their customers about flight cancelations. So, you don't have to worry about knowing if your flight is canceled or not. In case of cancelation, the airline would generally inform you via email or text message.
What Should I do if My Flight is Canceled?
If American Airlines cancels your flight, you will either be boarded on a later flight or, a full refund will be reimbursed under federal law if you do not wish to travel further. Many times, airlines provide vouchers or travel credits instead of a full refund which would be valid for a year. That's why it is important to know your rights and the airline policy as well.
What are My Rights if American Airlines Cancels My Flight?
The US-based carrier has a huge network of domestic and international flights of about 6,900 destinations a day to about 370 destinations in 50 plus countries worldwide. However, if the airline cancels your flight, American Airlines always follows an easy cancelation process for travelers to maintain customer satisfaction. If American Airlines cancels your flight, the airline is required to either refund the canceled flight or put the passenger on the next flight.
As mentioned earlier, a flight schedule may be canceled due to several delays or bad climatic conditions, and natural catastrophes. In such a situation, according to the American Airlines cancelation policy, the traveler will be offered several options, such as:
if you've booked your air ticket from American Airlines two days before the flight, you can utilize the 24-hour policy to claim a 100% refund from the airline.
the ticket will be converted into a future credit that could be redeemed in a year in the forthcoming journey.
the traveler can also make changes in the air ticket fare without paying any fee to American Airlines.
However, in case of a non-refundable air ticket under the American Airlines refund policy, there are chances of getting a refund from the airline by presenting appropriate information, but the causes are as such:
the flight tickets are canceled within 24 hours of the booking
the traveler or traveler's friend or relative dies
the passenger is unable to fly on military grounds or change of duty
If the above norms are not met, the passenger might be eligible for a partial refund with costs and taxation that would be applied.
Does American Airlines Compensate for Canceled Flights?
The traveler's rights are imperative! When you travel from the United States, there is an authoritative team that grants you the right to be reimbursed when your flight has been canceled. Your passenger rights are protected by Regulation (EC) No. 261/2004. It is important to know that you need to keep a copy of your travel documents: boarding pass, booking confirmation, e-ticket, delay statement, receipts for additional costs (e.g., taxi, food, and accommodation).
When can You Claim Compensation for a Canceled flight?
If your flight was canceled, there are a few conditions that must be fulfilled to receive reimbursement. American Airlines, however, makes it simple and reasonable and travelers can always use their refund claim procedure to find out if they qualify for the refund. Remember, if the airline notifies you of your flight cancelation between 7 and 14 days in advance, they have to book you on a different or replacement flight that does not leave 2 hours earlier than planned and does not arrive later than 4 hours in line your designated scheduled time, then they are not obliged to reimburse you. So, to be eligible to get a refund, you would have to arrive +4 hours later or leave 2+ hours earlier than planned.
Can I Place a Refund Request over the Phone?
Refund requests can be raised over the phone. Call American Airlines customer service to raise a refund request for you. However, you can call FlyOfinder American Airlines phone number at +1-571-378-7016 to get your American Airlines compensation if entitled.
FAQs on American Airlines Flight Cancellation
Q: How do I get refunds if my flight is canceled?
Ans: When the airline cancels the flight, you are entitled to refunds. All you've to do is raise a refund claim online or call the American Airlines customer support number.
Q: Does American Airlines compensate for canceled flights?
Ans: Yes, American Airlines gives reimburses against flight cancellations caused by a reason that was under the airline's control.
Q: Which time, departure, or arrival time is taken into consideration when assessing compensation?
Ans: The arrival time is considered when calculating flight delay recompense.
Q: What if my flight is delayed until the next day?
Ans: In such situations, you are provided transportation back to your location from the airport. You may also request the airline for night accommodation.
Q: What happens if my flight is delayed by 2 hours?
Ans: The airline will provide you with refreshments or a coupon at the airport if your flight is delayed by 2 hours or more.