What is Spirit Airlines Travel Credit?
Wednesday, September 15, 2021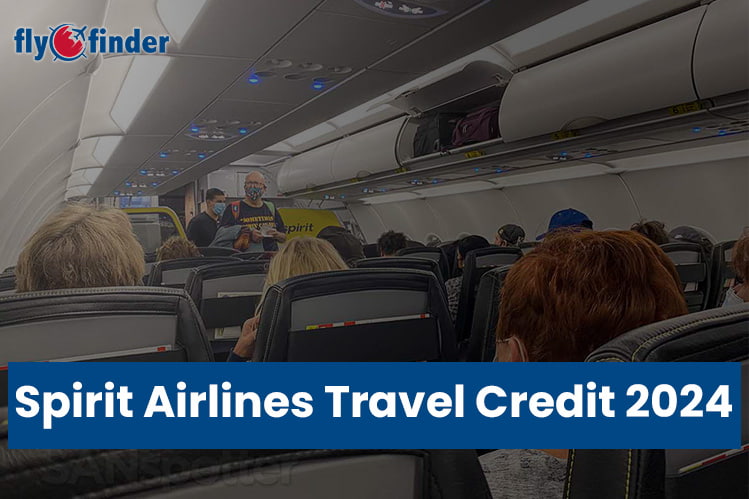 What is Spirit Airlines Travel Credit?
Spirit Airlines is an ultra-low-cost airline in the United States of America. Like other airlines, it also gives you Spirit Airlines travel credit when you cancel certain types of Spirit flights. You can get complete details about Spirit Airlines cancellation policy.
When you cancel a Spirit flight, the carrier issues a travel credit voucher in place of refunding cash to your account. Reservation credit or travel credit has no cash value. It will be redeemed in purchasing Spirit Airlines flight tickets, upgrading seats, paying Spirit Airlines baggage fees, and paying different taxes etc.
Spirit Airlines Travel Credit Validity
The validity of Spirit Airlines travel credit is 60 days from the issuance of the travel credit. You will have to utilize or redeem Spirit airlines travel credit within 60 days. However, due to COVID-19, all credits issued between March 2020 and July 27, 2021 are valid till 31 December 2021.
How Many Types of Credits Spirit Airlines Issues?
Spirit Airlines issues two types of credit, Reservation Credit and Future Travel Credit. Spirit Airlines Reservation Credit is better than Spirit Airlines Future Travel Credit.
Spirit Airlines reservation credit: Reservation credit can be utilized in various activities such as purchasing flight tickets, upgrading seats, and baggage fees, buying vacation packages and paying different taxes. Future travel credit can be applied to purchasing flight tickets only. Reservation credits can be applied until it is fully redeemed however; future credit has a certain period of time to use for booking Spirit Airlines flights. Future travel credit can be used once for a single purchase. If there is any credit left in your account, it will go null and void. Reservation credit can be used many times until it is redeemed.
How to Book Spirit Flights with Travel Credit?
Reservations credit can be used to buy airline's ticket, bag fees, seat upgrades, and buying vacation packages. Redemption of Spirit Airlines credit can be done on the official website of the airline.
Firstly you need to recognize your reservation credit number. Your reservation credit number is 6 digits alphanumeric code which is a confirmation number of your cancelled trip. You can get it from the trip cancellation email.
On the Spirit.com page you need to enter your travel details along with your personal details to make your next reservation. When you reach the payment confirmation page, select "Redeem A Voucher or Credit" tab. Enter 6 digits confirmation or reservation code in the space provided and then click on "Go". You will have the option to pay full credit amount or you can also pay practically from your Spirit Airlines travel credit amount. If you have paid partially from your travel credit balance, the remaining credit balance in your account can be utilized in the next booking.
How to Book Spirit Flights with Future Travel Credit?
On the Spirit Airlines website, when you reach the purchase page, select "Redeem a Voucher or Credit" from the dropdown menu and follow the instructions provided on that page. You must keep your future travel voucher number handy while redeeming it online. You can get your 17 digits code from the email. Enter your 17 digits code over there and see the applicable amount to redeem.
Spirit Airlines future travel credit can be utilized in a single purchase and it can only be used by the traveler it was issued to. Future Travel Credit of Spirit is non-transferable. It has no cash value and also cannot be utilized in other products such as car rental, travel packages, seat upgrade etc. The validity of travel credit vouchers is 60 days from its issuance date.
Call FlyOfinder at +1-571-378-7016 to get several direct flight deals on booking Spirit Airlines flights from the U.S.A. to anywhere across the globe.