Frontier Airlines Refunds Policy: Enjoy hassle free cancellation with a refund
Friday, May 22, 2020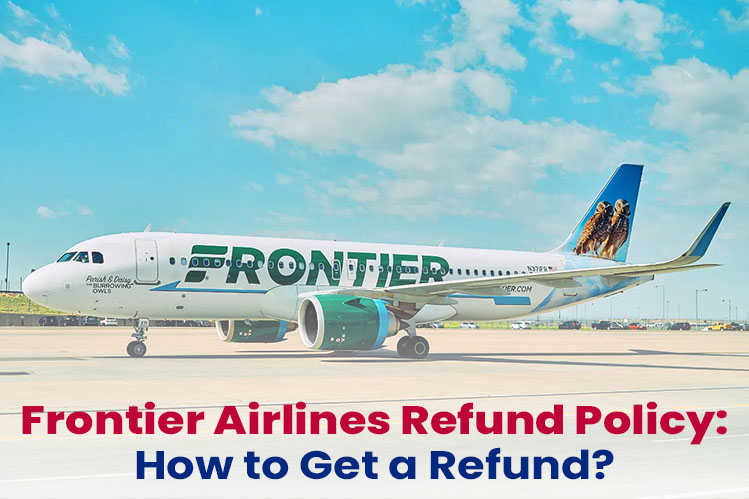 There are certain occasions when your travel plans may go haywire and you are forced to cancel your ticket. After all, then what is the way out of this quagmire and still save your money! With Frontier Airlines reservations you don't have to worry at all. Frontier Airlines tickets cancellation and getting a refund is super easy if you know the airline's refund policy beforehand. This will surely save you from stress and help you get money back after deductions, if applicable.
What is the Frontier Airlines Refunds Policy?
If you want to cancel your Frontier Airlines flights booking then here are the important things you need to know about Frontier Airlines Refund Policy.
Flights must have been cancelled by the passenger within 24 hours of booking in order to get a full refund under Frontier Airlines 24-hour cancellation policy
Tickets purchased after 24 hours of cancellation or within 7 days of scheduled departure date won't be eligible for a refund
No refund will be given after the departure of the flight
Passengers who have purchased The WORKS bundle will be provided a full refund even if their ticket is cancelled on the flight departure date
A full refund will be provided to all the passengers if they cancel their tickets at least 60 days before scheduled departure, even if a non-refundable ticket has been purchased by them
If the ticket is cancelled within 13 days before departure then the passenger will have to pay $119 in order to claim
It may be noted that it will take around 20 to 30 days for the refund amount to be transferred by Frontier Airlines. The passengers will however be required to fill up the refund request form, which is available both online and offline. The refund status can be checked by visiting Frontier Airlines Official website.
Frontier Airlines issues Regular tickets refunds in the form of a credit for future flights to be used by the same passenger in whose name it has been issued within one year from the date of its issue. If the passenger doesn't use it within the prescribed time frame then it will lapse and the refund amount will lose its value.
The WORKS bundle ticket refunds will be issued to the original mode of payment. If the passenger has used a credit card for purchasing The WORKS bundled ticket then the refund amount will be issued to the credit card after the request for a refund is made.
Award tickets miles will be re-deposited by Frontier Airlines back into the account of the passenger, and if eligible for the same then any fees charged at booking will be refunded.
In case of No show and missed flights, the passenger will lose the entire amount of the ticket. In the absence of a No show policy of Frontier Airlines the passenger can't use his/her ticket ever again. As such, the passenger won't be provided a refund in any case in the event of No show and missed flights.
If you have any queries regarding the refund policy then connect directly with us on Frontier Airlines phone number +1-571-378-7016. Our customer service team will provide you the best possible solutions and assistance.
Also, read our blog Frontier Flight Change Policy: Enjoy greater flexibility by changing travel plan.