Delta Airlines Refunds Policy
Thursday, January 30, 2020
There are situations when you need to change your travel plans and cancel your flight ticket. This may be due to some emergency or other reasons. If you have booked your Delta Airlines ticket and finally cancel it due to some reason, here's all that you need to know about Delta refund policy.
Delta Airlines flights cancellation policy exclusively depends on how and when you booked the flight.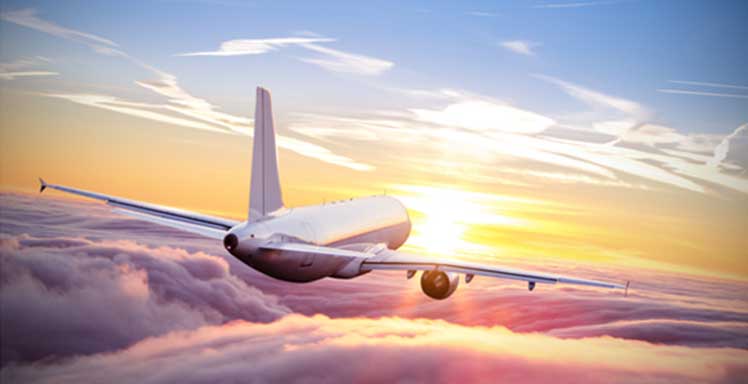 Most eTickets booked directly through Delta Airlines are eligible for a refund. If you have canceled your flight then a refund can be easily availed after utilizing the airline's 24-hour cancellation policy. However, if you have purchased tickets through any 3rd party Online Travel Agency then you aren't eligible for a refund under this policy and are required to contact them directly.
How to get online refund on Delta Airlines Flight Cancellations?
Delta Airlines 24-hour cancellation policy is fairly easy and a phone call isn't required to do so. Tickets can be cancelled online and a full refund is made, including direct ticketing charges and any prepaid fees. No cancellation fee will have to be paid for this.
The customer will have to browse Delta Air Line's website and enter name and confirmation number to search for the itinerary. The customer will get an option to cancel the ticket. As soon as the ticket is cancelled the refund will be automatically applied and provided via the original form of payment. The customer's purchasing tickets at an airport ticket counter or a Delta Airlines ticket office will need to email their receipt to the airline after which a refund will be issued to them.
Note: For flights originating outside of the USA, the U.S. Virgin Islands, Puerto Rico or Canada, the request for a refund can't be made online. The customers will need to call up Delta Airlines phone number for this.
Refunds after 24-hour cancellation
Refunds are allowed outside of the 24-hour cancellation window if you have purchased a Delta refundable ticket. The customer will need to browse Delta Airlines website and enter the document or ticket number. After doing so the refund information and eligibility will be displayed on the computer screen by the airline.
The customer can still cancel the flight even though the ticket is not refundable and apply the refund value to a future travel. A change fee will however be applicable for this.
Note: Changes or refunds don't apply to Basic Economy fares. If Delta Airlines tickets were purchased from an online travel agency (OTA) then the customer needs to apply for flight changes or cancellation through the concerned OTA.
Refunds for Delayed or Cancelled Flights
A refund for a delayed or cancelled flight can be requested by the customer. Refund request can also be made in case the customer was downgraded. For example, if a business class ticket was purchased and the customer had to be seated in economy class, then he/she is eligible for a refund as per applicable fare difference. In such cases, the customer will have to fill a "Refund Exception Form" online for placing the request.