A Complete Guide to Delta SkyMiles
Wednesday, April 15, 2020
Are you planning a dream vacation with your family and friends? Then the best way to enjoy an affordable vacation is by earning Delta SkyMiles and redeeming the earned miles in a plethora of ways.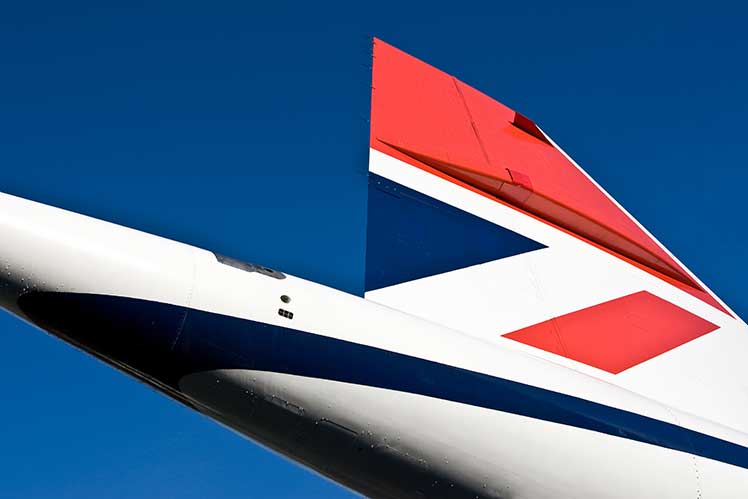 Founded in 1981, SkyMiles is Delta Airlines' official frequent flyer program, and has been offered to the airline's loyal passengers for over 30 years. Delta Airlines rewards its loyal customers with complimentary miles for every eligible transaction made when flying with Delta Airlines or one of Delta's many partners. The earned miles can be redeemed and can be exchanged for an array of rewards, including complimentary airline tickets, seat upgrades, luxury product offerings, and more. It's no wonder that Delta SkyMiles has been voted as the "Best U.S. Airline Loyalty Program" at the 2019 TPG Awards.
Whether you are making Delta Airlines reservations or want to hold Delta flights for up to 24 hours for onwards journey or other travel-related needs, just take a look at our complete guide to Delta SkyMiles for making your travel affordable, convenient and comfortable.
Earning Delta SkyMiles
Delta SkyMiles, the frequent flyer program of Delta Airlines, offers four tiers of elite status for the airline's frequent flyers. These include Diamond Medallion, Platinum Medallion, Gold Medallion and Silver Medallion. Delta SkyMiles can be earned when taking Delta-operated flights or traveling with one of Delta's partners. This includes qualifying flights with Delta Airlines, Delta Connection, Delta Shuttle. Miles can be also earned with Delta credit cards and other everyday activity such as shopping, hotel stays etc.
Delta SkyMiles can be earned based on the airline's base price of the frequent flyer's ticket. If you are however not a Delta Medallion elite even then you can earn miles after signing up for a SkyMiles account. You will stand to gain as Delta SkyMiles never expire and you can earn enough for a free ticket.
Here is the number of miles to be earned by Medallion status for every dollar spent:
| | |
| --- | --- |
| Diamond Medallion | 11 miles |
| Platinum Medallion | 9 miles |
| Gold Medallion | 8 miles |
| Silver Medallion | 7 miles |
| No status | 5 miles |
Requirements for each elite tier
Diamond Medallion: This is Delta Airlines' highest elite tier and typically requires 125,000 MQMs or 140 segments plus $15,000 MQDs. All the perks enjoyed by Platinum Medallion, Gold Medallion and Silver Medallion are offered along with three additional Choice Benefits.
Platinum Medallion: The members holding Platinum Medallion status normally require 75,000 MQMs or 100 segments plus $9,000 MQDs. Apart from enjoying Gold and Silver perks, the Platinum upgrades are cleared five days before departure. The award reissue and redeposit fees are waived, and a Choice Benefit is also offered, which include the ability to give Silver Medallion to a friend or family member, or 20,000 bonus SkyMiles, or four Regional Upgrade Certificates (RPUs).
Gold Medallion: Those holding Gold Medallion status will be requiring 50,000 MQMs or 60 segments plus $6,000 MQDs. The perks include complimentary first-class upgrades on domestic flights and short-haul international flights. The upgrades get cleared three days before departure. The Gold Medallion status will also be eligible for upgrades to Comfort+, waived baggage fees, and waived same-day confirmed and standby fees.

Silver Medallion: The Silver Medallion status is the lowest tier in Delta Airlines' frequent flyer program SkyMiles. This elite tier normally requires 25,000 MQMs or 30 Medallion Qualification Segments (MQSs) plus $3,000 Medallion Qualification Dollars (MQDs). The perks offered include unlimited complimentary first-class upgrades on domestic flights and flights from the U.S. to Canada, the Caribbean and Central America 24 hours before departure.
Frequently Asked Questions on Delta SkyMiles
How to earn SkyMiles?
SkyMiles can be earned when booking a flight after entering your SkyMiles number. You will be able to earn 5 miles for each $1 spent on your ticket on Delta-marketed flights. Miles can however be earned differently on certain exception fares.
How to use SkyMiles?
You can use your SkyMiles to upgrade seat or get a Delta Sky Club membership or book a vacation package with Delta Vacations or bid on exclusive opportunities such as getting VIP passes to meet and greet a celebrity or get a wider selection of merchandise, travel experiences and more on SkyMiles Marketplace or get your favorite magazine subscriptions by using your SkyMiles.
How to transfer Miles?
For transferring miles you will need to visit the Delta Airlines website and log in to your SkyMiles Reward. You will then be required to enter the name and account number of the person to whom the miles are to be transferred, as well as the number of miles which can be between 1,000 and 30,000, in increments of 1,000. You will finally have to enter your credit card information for transferring the miles, and the cost will be $30 plus $0.01 per mile you want to transfer. You will be informed about the transaction on your email.
How do I check my Delta SkyMiles?
For checking your Delta SkyMiles balance you will need to log in to your SkyMiles account on Delta Airlines website. You may also call Delta Airlines on its toll free number at 1800-123-6645 for further queries.
How many miles does it take to get a free flight on Delta?
For a free U.S. trip on Delta Airlines the minimum number of miles required is 25,000. One-way award tickets start as low as 12,500 miles plus taxes and fees. On certain flights mile requirements have been lowered in both business and first class.
Do Delta miles expire?
Delta SkyMiles does not expire so long as you have a SkyMiles account with Delta Airlines. However, your account may be terminated on account of fraudulent activity, request for closure of account, death of the member, not responding to repeated communication attempts regarding account status, residing in or relocating to a country where SkyMiles membership is prohibited by law, or violating the terms of the Membership Guide and Program Rules.