Delta Airlines Check-in and Security Policy
Thursday, June 25, 2020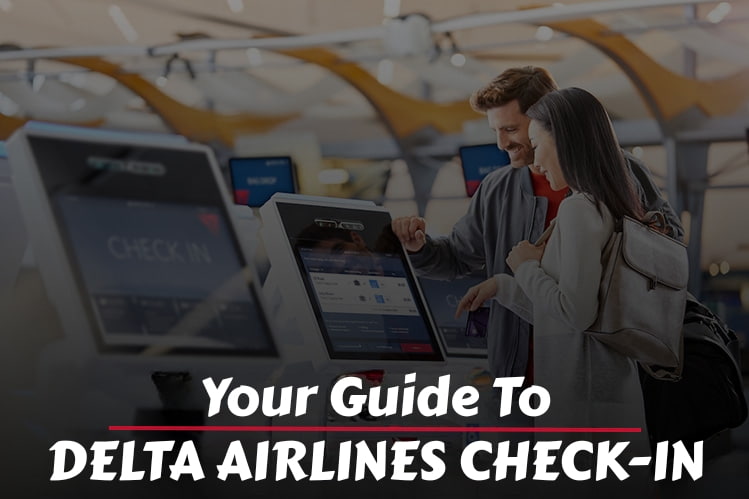 Most travelers must have heard about check-in and airport security when traveling by an airline, whether to a domestic or international destination. If you are planning to travel by leading this U.S. carrier and have already made your Delta Airlines reservations then here is your handy guide providing detailed information about the airline's policies regarding check-in and airport security.
This is all that you need to know about Delta Airlines Check-in & Security Policy. These are the following:
Delta Check-in Policy
Delta Air Lines has a convenient check-in policy for all its customers. This can be done either online by yourself or by visiting the airline's check-in desk at the airport. For check-in, whether online or offline, a government-issued photo identification along with a boarding pass is mandatory. The following are the ways in which check-in can be done when traveling on Delta Air Lines:
Check-in up to 24 hours before departure: Delta Air Lines allows the passenger to check-in online up to 24 hours before the flight's scheduled departure. This can be done by visiting the airline's website by clicking on My Trips tab in your Delta account, and entering your confirmation number, SkyMiles number or credit card number for accessing your itinerary. You can also print your boarding pass or get an eBoarding Pass on your smartphone.

Check-in at Delta Airport Kiosks: If you skipped online check-in then use the Delta airport kiosks for faster check-in. This can be done by entering your eTicket number, confirmation number or SkyMiles number for accessing your itinerary at the kiosk, and finally printing your boarding pass. Alternatively, you can also visit the Delta check-in desk at the airport and speak to one of the airline's staff to resolve your queries.
Traveling Documents Required
A valid U.S. government-issued photo ID or a passport from the traveler's country of origin will be required when flying on Delta Airlines within the United States
A passport with at least 6 months validity is required when traveling to an international destination from the United States. The traveler needs to check whether a visa is needed for visiting the desired foreign country
A a lawful U.S. permanent resident or visitor on a visa is required to ensure that he/she is traveling with his/her residency travel documentation, visa or green card when traveling to the United States from a foreign country
Check-in Time Requirements
It's recommended to arrive at the airport at least 2 hours before departure when traveling within the United States. However, most airports require check-in at least 30 minutes prior to domestic flight's scheduled departure time and present at the gate for boarding 15 minutes before departure
When traveling to an international destination it is recommended that the traveler should arrive at the airport at least 3 hours before scheduled departure, and must check-in at least 1 hour prior to the flight's departure. The traveler is also required to be present at the gate for boarding 45 minutes before the flight's scheduled departure time
Delta Security Policy
The following guidelines should be adhered to as per Delta Airlines airport security policy:
Carry-on Baggage: Delta Airlines requires the travelers bringing carry-on baggage to check the required size requirements details beforehand and packing suggestions, particularly regarding liquids, pastes and gels.
Only one personal item and one carry-on bag is allowed onboard the aircraft without any fee
Carry-on size limits required is approximately 22" x 14" x 9" or 56 x 35 x 23 cm
Carry-on must fit under the seat in front of the traveler carrying it or into the aircraft's overhead bin
Approved one personal item may include a laptop computer, diaper bag, camera bag, briefcase, purse, or one item of a smaller or similar size as per approved item list
Additional approved items not treated as a carry-on (freebies) may include an umbrella, a jacket, duty-free merchandise, assistive devices such as crutches or wheelchairs, special items such as child restraint seats or strollers, or food or drink purchased after security clearance
Prohibited Items: The travelers should check banned items listed in the prohibited items category by Delta Airlines as beforehand, which can also be found on the airline's website. Additionally, the traveler can also visit the FAA's Pack Safe and/or TSA's What Can I Bring for the updated list providing details about what can and cannot be carried onboard the aircraft.