Airlines Covid Refund Policy- Omicron Variant
Monday, December 06, 2021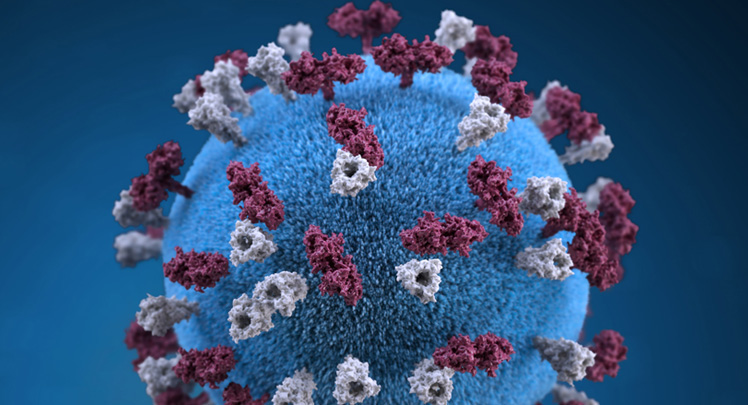 The airline industry is struggling with the new omicron variant of COVID-19. The airline industry in the United States has just seen the busiest day this Sunday after February 2020. However, it seems that a new omicron variant might be a threat for the industry in the next couple of weeks.
Several countries including the United States have banned travel from South Africa and its neighboring counties. The U.K. is re-introducing mandatory PCR tests for all visitors. Israel restricted all foreign travelers for 14 days. Philippines has banned travelers from European countries including Switzerland and Netherland. Airlines are closely monitoring the impact of the omicron variant. Travelers from all around the world are afraid of the negative impact of the omicron variant. Airlines are reviewing their flight refund policy due to omicron variant. Every traveler who has an existing booking with an airline must know the airline's refund policy due to omicron variant.
Airlines Cancellation Policy due to Omicron Variant
The impact of the global pandemic, COVID-19 is seen on every business activity. The airline industry is one of the most affected business industries that have been struggling since the beginning of the pandemic. The industry has just started rebounding however, a new omicron variant has emerged as a big threat for the struggling airline industry. Travelers, particularly leisure travelers, have been in a panic-like situation since the discovery of the new omicron variant. People are canceling their travel plans because they are afraid of the omicron variant that has recently been discovered in a few African countries. The airline industry has also started reviewing their flight cancelation and refund policy due to the Omicron variant.
American Airlines Cancelation Policy due to Omicron Variant
American Airlines cancelation policy allows passengers to change their flight date or cancel their flights due to the new omicron variant. The cancelation fee and the calculation of refunds depend on various factors such as the fare type of your tickets, the time when making requests for cancelation, etc. All non-refundable tickets have a certain cancelation fee that needs to be paid at the time of cancelation. $200 for domestic flights and up to $750 for international flights is to be paid as a cancelation fee.
As per American Airlines refund policy, full refunds are also permitted in case cancellation is done within 24 hours from the purchase time for those flights that are of lateral days for more than 7 days.
Delta Airlines Refund Policy due to Omicron Variant
Delta Airlines also allows the customer to cancel their flights within 24 hours of the original purchase time to get complete refunds irrespective of the type of fares. However, the flight date must be more than 7 days. As per Delta Airlines refund policy, most e-tickets are eligible for cancellation if booked on its official website. The tickets booked from a third party are also eligible for cancelation. You can make a cancellation request due to omicron variant as per Delta Airlines cancelation policy.
United Airlines Refund Policy due to Omicron Variant
Although United Airlines has not made any changes to South African flight schedules, they are closely observing the impact of the omicron variant. If you want to cancel your United flight due to omicron variant, call United Airlines customer service number to know the refund eligibility of your ticket. They will help you to get it canceled and will make refunds as per United Airlines refund policy.
Omicron Refund Policy Spirit Airlines
Generally, Spirit Airlines does not offer refundable tickets. All of its flight tickets are non-refundable. However, there is a scenario where you can get full refunds of your ticket cost even if for a non-refundable ticket. According to Spirit Airlines refund policy, if you cancel your flight within 24 hours of the original purchase time and the flight date is more than 7 days, you will be entitled to get full refunds. Beyond this 24 hours window, you will get Spirit Airlines travel credit if making a cancelation for a Spirit flight.
Airline industry has still not made any big changes in their flight refund policy, however, they are closely monitoring the spread of the new covid variant 'omicron'. Air travelers, especially leisure travelers, are struggling with the latest variant of COVID-19. Call +1-571-378-7016 to cancel your existing bookings.