American Airlines Flight Change Policy
Monday, June 15, 2020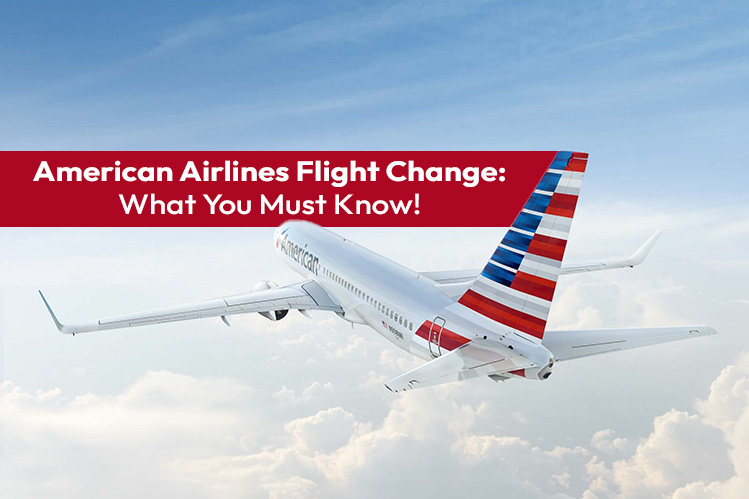 Have you recently made American Airlines reservations and want to make changes to your travel plans due to some emergency? Then you shouldn't worry at all. American Airlines wants to make your flying experience as convenient and hassle-free as it can be by providing an option to change your flight.
Look forward to getting full assistance when making changes to your American Airlines flights. You however need to know all about American Airlines Flight Change Policy and the change fee you will be required to pay.
How to Change American Airlines Flights?
If you have purchased flight tickets with American Airlines then you can also change it depending on the circumstances. The customers are provided various options to change flights, which can be done both online and offline.
American Airlines Flight Change Process
The customers are offered the ease of making online flight changes sitting in their homes or offices. For making online flight changes you will need to visit American Airlines Official website. After you log in to your account click on the "My Reservations" tab and select the reservation you want to change by clicking on the "Change Flights" button.
If you are, however, unable to make an online change to your reservation then you should call on American Airlines reservation phone number requesting for the desired change to your itinerary. Apart from this, flight change can also be done on our website through the flight change option. You will be required to pay a change fee in addition to the applicable fare difference.
American Airlines Same-Day Flight Change
American Airlines tickets allow same-day confirmed changes on select flights for a fee, with some exceptions. If you are placing a request for the same-day flight change then your new flight must be departing on the same day from the same origin airport and to the same destination as your original purchased flight. Moreover, the new flight should also have the same number of stops and be operated by American Airlines. Same-day confirmed changes are subject to availability on select flights. The same-day flight change request must be made 24 hours before scheduled departure, and should have at least 3 hours before your next scheduled flight.
American Airlines Flight Change Fee
Change fee for voluntary change to a ticket before the scheduled departure date will vary depending on the type of ticket purchased. For domestic travel, the customers will have to pay $200 change fee, while the change fee payable will be up to $750 for international travel.
However, for same-day flight change the fee to be paid will be from $75 to $150, unless the customer qualifies for other exceptions. Those with First Class and Business Class tickets are exempted from paying the same-day flight change fee. The customer will have to pay $75 for domestic flights within the United States, Canada and the Caribbean. For transatlantic travel between New York's John F. Kennedy International Airport (JFK) and London Heathrow Airport (LHR) the change fee will be $150.
Do you want more assistance regarding flight change or have any other American Airlines flight-related queries? Then call Flyofinder at +1-571-378-7016. We are available 24x7, and will be happy to promptly provide you the best solutions to your satisfaction.
Also, read our blog American Airlines Cancellation Policy.